The climate crisis is here. So is our commitment to a better future for our planet. In 2021, we launched our
first ever sustainability plan
detailing the actions Depop will take as a company to address our impact. Now, we've deepened our commitment to a sustainable future as part of the Etsy Inc. family with our new
Impact Goals
- which includes a Net Zero goal.
Net Zero
The backbone of our climate strategy is our work to reduce our emissions in line with science-based Net Zero standards
[1]
. Our Net Zero goal is to reduce our absolute Scope 1 & 2 emissions by 90% and our intensity-based Scope 3 emissions by 97% by 2040. These targets are validated by the Science Based Targets Initiative, and progress toward the targets is assured by a third-party auditor. Ensuring we take meaningful steps each year on the path to achieving these long-term reductions is our top priority.
To complement our emissions reduction work, we offset 100% of our measured Scope 1, 2 and 3 emissions
[2]
each year by investing in projects that prevent the release of greenhouse gases or remove carbon from the atmosphere in order to take immediate action to reduce our impact.
In 2022, as a House of Brands, Etsy Inc. reduced absolute Scope 1 and 2 emissions by 12% while Scope 3 emissions decreased by 22% on an intensity basis (tCO2e/ $mm of gross profit) compared with a 2020 baseline. Between 2020 and 2022, Depop's absolute emissions were as follows
[3]
.
2020 - 28,175 tCO2e
2021 - 25,089 tCO2e
2022 - 20,059 tCO2e [4]
Our scope 3 emissions consistently represented more than 99% of our total footprint since we started reporting.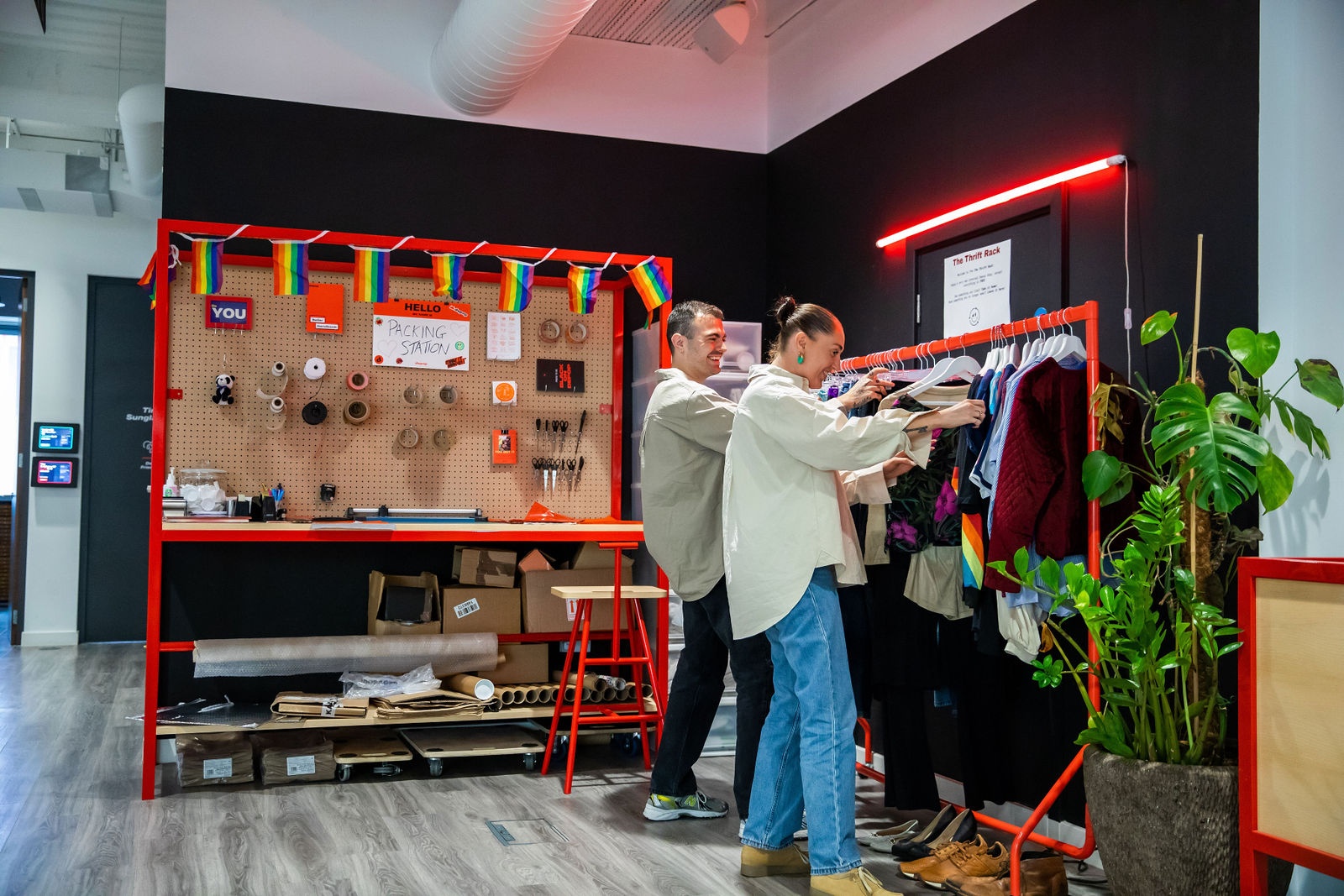 To make progress against our Net Zero goal, we're taking the following approach:
Scope 1& 2
We'll continue to source 100% of electricity from renewable sources to power our offices globally
[5]
, and in 2023 we plan to set an energy efficiency target.
Scope 3 Since scope 3 makes up the majority of our GHG emission sources, we focus our reduction efforts here:
We are helping sellers reduce emissions from the packaging they use to ship orders, through both reused packaging and more sustainable options. Through our partnership with Eco Enclose, sellers in the USA can access and buy affordable packaging made from certified responsibly sourced and 100% recycled paper that buyers can also recycle easily at home. We also support sellers who reuse existing packaging, with a reused packaging sticker.
As part of Etsy, Inc., we plan to take action in support of policy solutions aimed at helping to drive carbon reduction from product delivery in the long-term (e.g decarbonisation of the transportation sector), and continue to collaborate with peers, vendors, and NGOs on industry-wide efforts designed to drive efficiency and resilience in the shipping and logistics sector.
We are also a member of Tech Zero - a group of tech companies of all sizes who are committed to fighting the climate crisis. Tech Zero is an official partner to the UN Race to Zero.
We'll continue to offset 100% of our measured greenhouse gas emissions as we reduce our footprint, covering activities like shipping, packaging, energy used by devices when browsing on Depop, and our own procurement.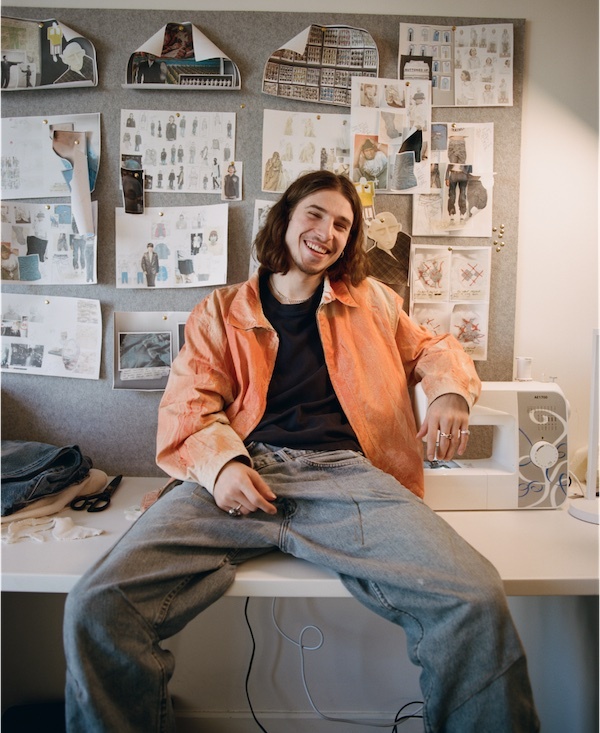 What is Carbon Offsetting
Carbon offsetting
isn't a perfect solution. We recognise improvements are needed to ensure projects achieve their stated impacts and require companies to reduce emissions before making any offset claims. To this end, Depop (as part of Etsy, Inc.) supports industry efforts to develop offset claims guidance and standardise quality criteria. But, we also believe voluntary offsetting can bring vital financing to projects designed to address the climate crisis. And, the price we pay for offsets acts as a very real internal price on carbon that helps us incentivise emissions reductions in our own operations and with suppliers.
2022 Carbon Offset Projects
We aim to align our offsetting work with our largest areas of environmental impact. As a two sided-marketplace, this means Etsy, Inc. invests in projects focused on transportation decarbonisation, renewable energy, and forest conservation. For more details on the selection criteria of our offset projects and the Etsy, Inc. retirement receipts, see
Etsy, Inc. website
. In 2022 Depop invested in the the following offset projects:
Blandin Native American Hardwoods Conservation Project in the US (VCS)
The Blandin Native American Hardwoods Conservation Project
supports sustainable forest management of 187,876 acres of native, mixed hardwood forests in Minnesota that supply timber to the UPM Blandin paper mill. Supporting Blandin's conservation efforts provides important co-benefits for the local communities. This forest provides water quality protection, wildlife habitat, and recreation opportunities for the public. The forest also protects a diverse suite of wildlife, including 30 miles of state designated trout streams, 47 species of birds, and over 30 species of mammals including black bear, grey wolf, and moose.
Dora-II (Geothermal) in Turkey (Gold Standard)
The
Dora-II Geothermal project
is located in Turkey, one of the world's top producers of cotton and a major supplier of the fashion industry. The project contributes to reduce Turkey's reliance on imported fossil fuels through the financing of a geothermal power plant near Izmir, in the Aegean region. Harnessing heat from deep within the earth the power plant generates clean, emissions-free geothermal electricity for the national grid. The project also contributes to regional economic and social development by creating jobs and subsidising a local school.
Bahce Wind in Turkey (Gold Standard)
The
Bahce Wind
project is a certified Gold Standard wind power project located in the Osmaniye province of Turkey. This project helps stimulate and commercialise the use of grid connected renewable electricity in Turkey, thereby reducing its carbon intensity. It improves air quality and provides employment opportunities for locals – whilst decreasing energy imports from other nations.
[1] Net zero is the internationally agreed upon goal for mitigating climate change. The United Nations (IPCC) determined the need for net zero CO2 emissions by 2050 to prevent global average temperatures from increasing more than 1.5C.
[2] Scope 1 emissions include direct emissions from natural gas and refrigerants used at our facilities. Scope 2 emissions include indirect emissions from the generation of electricity, steam, heating, and cooling that we purchase for our facilities. Scope 3 emissions include all other indirect emissions that occur in our value chain such as business travel, employee commuting, and the goods and services we purchase. Details of our calculation methodology can be found in the Etsy, Inc. 10K
[3] Note that Depop's 2020 and 2021 emissions were restated in order to align with expanded boundaries and improved methodologies used to calculate 2022 data. Data therefore slightly differs from previous public disclosures made. Key changes in scope are as follows:
For 2020, two additional scope 3 categories have been included within the restated boundary - packaging and end user energy use. An updated methodology was also adopted for purchased goods and services (2020 and 2021) and shipping (2021 only) in line with Etsy, inc.'s reporting.
[4] 2022 data includes third-party assured data, and 2020 and 2021 data includes internally reviewed data.
[5] This is achieved through virtual power purchase agreement ("VPPA"), international renewable energy credits (iRECs), and onsite solar arrays at our Brooklyn office.